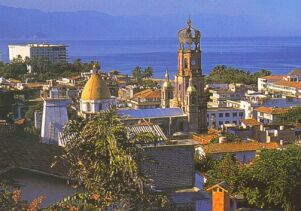 Puerto Vallarta is... a day at the beach under a palm-friged palapa, fine food in a secluded cortyard restaurant, a tour by jeep into the forested foothills of the Sierra Madre, cobblestoned streets, red tiled roofs and adobe houses, lazing by a hotel pool being served cool drinks, a boat ride on Bahia Banderas watching whales and matas play, shopping for handcrafts and clothes and curious, mariachis in the plaza serenading, moonlight walks, sunset strolls, fiestas, festivals and fireworks, fishing, diving, sailing, traditional and modern, Magic!

Puerto Vallarta has been on the international tourism map for over 50 year. Many feel it is the one vacation area where a destination in a single locale: the culture and traditions of old, and new, Mexico combined with a sun, sea and sand resort ambience.

Here, in capsule format, are the key elements of Puerto Vallarta's attraction and appeal:

Average Temperature
Month High/Low
January-March 81/72
April-June 83/61
July-September 94/73
October-December 85/70

Time Zone

Puerto Vallarta is on Central Standard Time

· Bahia de las Banderas.- The magnificent bay, one of the world's largest, that runs from Punta de Mita in the State of Nayarit in the north to Cabo Corriente in the State of Jalisco in the south.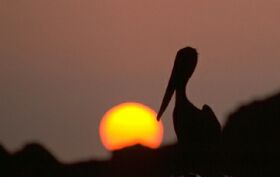 · Las Peñas.- The three offshore rocks along the bay's southern coast, an early landmark for ships and source of the original name of Puerto Vallarta. Also known as Los Arcos.
· A Variety of Villages.- Around the bay and inland are a number of intriguing villages. North in Nayarit : Rincon de Guayabito, San Francisco (San Pancho), Sayulita, La Cruz de Huanacaxtle, the Valle de Banderas' three towns and Bucerias. In Jalisco: Las Juntas, Ixtapa, El Pitillal on the north side of PV and Mismalolla and Boca de Tomatlan on the south side. Two major visitor villages behind the mountains : San sebastian del Oeste and talpa de Allende. Most of these see an influx of longer stay winter visitors.
How do I get around?- Tip Visitors can choose from many forms of transportation once they are in Puerto Vallarta. Car and jeep rentals offer independence and mobility in sightseeing and beach excursions. Taxis are also a viable option. Remember to negotiate taxi fare up front. For the more adventurous, public buses are available.
· Beaches.- Just too numerous to list, and all around the Bay. The liveliest, perhaps, is Los Muertos in Puerto Vallarta, just south of the Rio Cuale and the most tranquil along the north shore along the road to Punta Mita.
· Jungle Spots.- South of town from Mismaloya: Chino's Paraiso, Chico's Paradise and El Edén (food services in all three). Also, via horseback into the hills.
· El Centro.- Old Town, or Viejo Vallarta, popular for its traditional red-tiled roofs, whitewashed buildings, cobblestone streets and hillside homes. Center for restaurants, shops, galleries and government .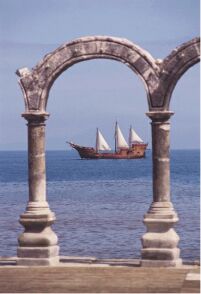 Currency- Tip The peso is the Mexican form of currency. It is suggested that you exchange small amounts of U.S. dollars for pesos. Major credit cards are also widely accepted. A pocket calculator can also be helpful when you shop to help convert U. S. dollars to pesos. Bartering when shopping outside of the resort areas is practiced. U.S. dollars are accepted in the resort areas but keep in mind any change that is due back will be in pesos. One recommendation is to use a credit card which will present the daily currency exchange on your next billing statement.
South of the Rio Cuale.- Something of a continuation of El Centro. More shops and restaurants, especially along the "Calle de los Cafes" (Basilio Badillo).
Plaza Principal.- The main square of Puerto Vallarta, flanked by Presidencia Municipal (City Hall) in the heart of El Centro.
The Malecon.- A sweeping seafront promenade in the very center or town, a preferred spot for strollers. Site of three symbolic statues: Caballito de Mar (seahorse), La Fuente de los Delfines (fountain of the dolphins) and Neptune and Serena (Neptune and the mermaid). Another promenade lies along the inner Marina.
Los Arcos.- Open air amphitheater at the south end of the Malecon.
Museo Manuel Lepe.- Dedicated to Vallart's famous whimsical painter. South of the Rio Cuale (ask for directions.)
Cristo Resuscitado de El Pitillal.- Church in El Pitillal village, 20 minutes from Vallarta. Noted for its five meter cedar wood statue of Jesus.
Isla del Rio Cuale.- A botanical park along the river separating downtown into north and south sections and dotted with restaurants, shops and galleries.
· Mercado Municipal.- Sometimes called the flea Market, a real Mexican market adjacent to the Rio Cuale populated by souvenir and food vendors.
· Museo Rio Cuale.- A small, attractive museum on the Isla de Rio Cuale.
· La Iglesia de Nuestra Señora de Guadalupe.- Puerto Vallarta's unique landmark, the central church in the center of town topped by its one-of-a-kind crown.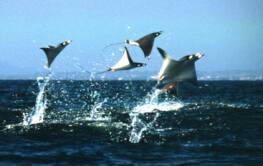 · Gringo Gulch.- Colorful name given to an area over looking the River Cuale in the central district. Site of some of the first homes of resident foreigners.
· Casa Kimberly.- Former home of Elizabeth Taylor in Gringo Gulch, purchased during the filming of "Night of the Iguana" Richard Burton's home just across the street. Now open as a B&B and for home tours.
Call Home With YOUsm- Tip No more calling cards. Call home from Mexico using your credit card and save! Simply dial the YOUsm access number, 001-800-877-8000 from Mexico, press 04 and follow the easy voice prompts. Calls are conveniently billed to your credit card, so anyone can save with YOU! No sign-ups or memberships are required. Need help with additional access numbers while overseas? Call YOU collect at 913-624-5336 or visit youcallhome.com. YOU is a service provided by Sprint.
Conchas Chinas.- A major seaside area of villas and condominium apartments just south of town.
Mismaloya.- Small cove area well south of town. Location site of the film "Night of Iguana." Restaurants and hotels.

Boca de Tomatlan.- Spectacular cove eight miles south of PV, below Mismaloya. Restaurants; also boats available to Las Animas, Quimixto and Yelapa.
Las Animas, Quimixto and Yelapa.- Three delightful isolated beaches accessible only by boat (tours from the PV Port and by boats available at Los Muertos beach and Boca de Tomatlan. Restaurants at all three; overnight accommodations at Yelapa.
Ixtapa.- Small town just to the north of Puerto Vallarta. Site of new archeological discoveries of pre-Columbian México.
San Sebastian del Oeste.- Interesting old mining town in the hills beyond Puerto Vallarta. Most easily accessed by air. Restored hacienda accommodations.
Talpa de Allende.- Picturesque town south of San Sebastian and site of an important annual pilgrimage to the "Walking Virgen of Talpa." Hacienda accommodations available.
Night Life.- After dark in Puerto Vallarta just gets better and better. At the Marine, the major hotels offer fiestas, and discos and a new entertainment complex is something not be missed. Live rock and jazz are featured at over a dozen high-activity pubs and discos in El Centro and South of the Rio Cuale.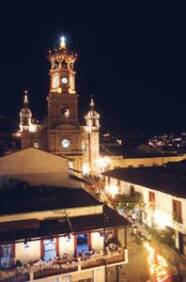 Proof of Citizenship- Tip Acceptable forms of proof of citizenship for U.S. citizens traveling between the U.S. and our International Destinations are a valid passport, OR a certified , state issued birth certificate with raised seal AND a valid government photo ID, a naturalization/citizenship certificate, Armed Forces' ID or discharge papers stating place of birth. It is the traveler's responsibility to provide proper documentation. Married women traveling with any documentation in their maiden name must supply a marriage license (a copy is acceptable).
Special Events in Vallarta:
"Torneo de Pez Vela." Annual international sailfish tournament in November. 1993 marks the 38th year.
"San Diego to Puerto Vallarta Annual Regatta", Starts off the yachting season in late fall and heralds the arrival of ocean racers and fancy motor yachts.
"Tributo a la Virgen de Guadalupe" Tribute to the Virgen of Guadalupe the first 12 days of each December. Daily evening processions to the church from various "colonias" or residential sections, of the town.
"Fiesta de Puerto Vallarta" Parades and other events for visitors in December.
"Charreadas" Mexican-style rodeos throughout the Bahia de Banderas on weekends. Lively and fun, especially in the towns in Valle de las Banderas.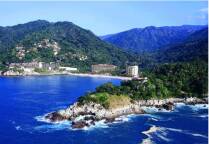 "Mariachi".- The typical, lively gusty musical groups of Jalisco. Most evenings about town in various hotels and restaurants.
Semana Santa (Easter)
Fireworks, dancing and food
Fiesta de Mayo (May)
A celebration with sports contests, music, art shows and parades
Independence Day (September 15th)
Celebration of the Virgin of Guadalupe (December)
A fiesta honoring Mexico's patron saint
Typical Products of Puerto Vallarta Include hand-made huaraches (sandals of leather),lamps and other blown glass works, artifacts of the Huichol indians and wood carvings.
Other traditional Mexican items readily available include sombreros and other hats; sarapes and carpets; equipale, rustic and colonial furniture; various potteries and ceramics, jewelry - especially silver and clothing ranging from sports and beach wear to creative designs of daily and evening wear.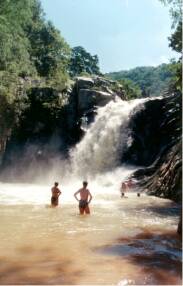 Attractions - Tip
Vidafel Aqua Park
Water slides, family fun
Museo Rio Cuale
A museum housing a small collection of paintings and pre-Columbian artifacts
Los Arcos
The area's signature landmark
Club Internacional de Amistad (Friendship Club)
Conducts seasonal tours through some of Puerto Vallarta's showplace homes
Take a walk down the malecon (waterfront promenade) to get a taste Mexican architecture and culture.
Recreation - Tip
* Bicycling
* Horseback Riding
* Fishing
* Boating
* Diving
* Snorkeling
* Swimming
* Surfing
* Parasailing
* Scuba Diving
* Jet/Water Skiing
* Bullfighting
Shopping - Tip
*Mercado Municipal: An open-air market with clothing, handicrafts, food, more
*Pueblo Viejo
*Cuale River Island
*Along the malecon (waterfront promenade)
*The Marina
*Downtown
*Along Juarez and Morelos streets
*Marina Plaza
*Villa Vallarta
*Plaza Caracol
Nightlife -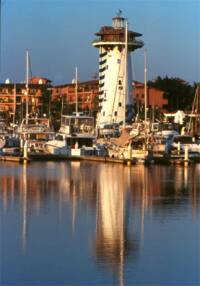 * Tip Discotheques:
Christine
Collage
Cactus
Friday Lopez
* Bars:
Carlos O'Brian's
Zoo
Hard Rock Café
El Torito
Kalhua
No Name Café
* Restaurants
Planet Hollywood
Restaurant Café des Artistes
El Set
Sr. Chico's
El Panorama
Le Bistro
Bogart's
* Show/Bar:
La Pachanga
Mariachis Loco