Puerto Vallarta History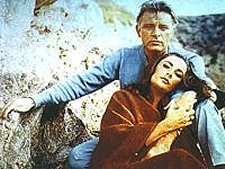 By Marla Hoover
Enchantment, Puerto Vallarta is steeped in it. Its charismatic history reaches back some 600 years before Christ. At that time this vast untamed area was called Xalisco and was ruled by King Nayarita. Nayarita was known as the god of battle who fought to keep his lands and his precious cove, which today is called Mismaloya, in his dominion as it was thought to be the most splendid spot of the kingdom of Xalisco . Further history includes the mystical peoples of the Colhoa tribe from Aztlan, the Toltecas as well as the Aztecas, who all migrated to the lush lands of ancient Puerto Vallarta and who also created the historic trail to the Nahuatl Empire in the valley of Mexico that is now Mexico City .
Evelyne Boren Celebrates 40 Years of Artistry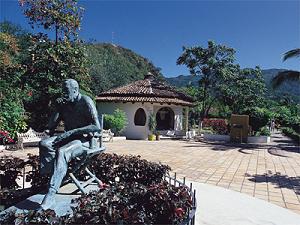 The naming of the sparkling azure waters the frame Puerto Vallarta is also imbued in mysticism. In 1524 Francisco Cortés de San Buenaventura and a small band of conquistadores found themselves on the brink of battle with a horde of Indians. The Spaniards were outnumbered and turned to prayer to aid in their fight to extend their conquests. One of the troops was an old monk who carried a flag with religious inscriptions toped with a medallion with the depiction of the Immaculate Conception. Just as Cortés was about to give the order, a miracle occurred. The banner of the Holy Cross was illuminated by a brilliant ray of light which formed a halo pointing to the Holy Virgin. Both the Indians and the Spanish were awestruck, realizing they had been "touched by a divine grace," they withdrew from battle. To commemorate this event, Captain Don Francisco Cortés de San Buenaventura named the site "Valle de Banderas," and today the bay is known as "Bahía de Banderas" - the Bay of Flags.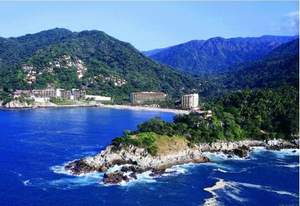 For the next three centuries the Spaniards settled and named the areas around the bay. Their ships would anchor off shore and fill their galleons with a treasure in gold and silver then make way for home. However, pirates were a hazard and many never made it back to Spain , dying instead in battle they were buried on the sandy beaches, thus Playa de Los Muertos or Beach of the Dead was aptly named.
Evelyne Boren Celebrates 40 Years of Artistry
In 1918 the city on the Bay of Banderas was officially renamed Puerto Vallarta in honor of the Governor of Jalisco, Don Ignacio L. Vallarta. Nearly 60 years later a renown Hollywood director, John Huston, came to Puerto Vallarta to film his classic movie, "The Night of the Iguana." He brought with him a notorious cast; Richard Burton, Ava Gardner, Deborah Kerr, and Sue Lyon. Burton brought with him his paramour, the married Elizabeth Taylor. Their very public love affair in the tiny remote Mexican fishing village not only plunged Puerto Vallarta onto the world stage, but also ignited the flame of romance and intrigue that still smolders in the sunsets along the shores of The Bay of Banderas. Today, 40 years later, Puerto Vallarta is a world class vacation and residential location. Complete with a modern infrastructure that accommodates a vast degree of lifestyles and dreams.